Amateur Boxer Anna Crutchfield
Source: Press Release

Anna Crutchfield, 15, of Travelers Rest, South Carolina started her boxing career in January 2012 when she defeated her Washington DC opponent to win the Region III Silver Gloves championship. Anna went on to finish second in the 2012 National Silver Gloves Tournament in Independence, MO. Anna continued to compete on a national level at the 2012 Junior Olympics in Mobile, AL, where she won the bronze medal. Anna would also compete in the Ringside World Tournament, Georgia Games, and most recently, Paul Murphy National Tournament where she won her second belt, and first national championship.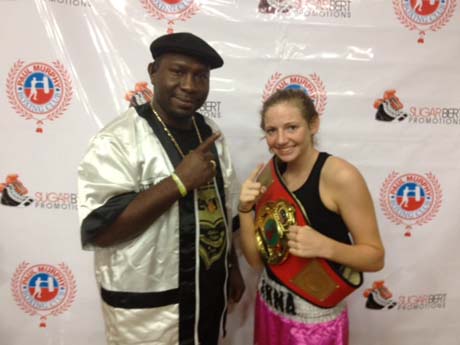 Anna, no longer in the "Novice" division, is continuing to add to her impressive fight resume as she's already fought in seven states, with international fights in Canada and Germany still in the planning phase. When asked the key to her rapid rise, Anna responded, "Lamar KidFire Parks is the best boxing coach in the world. I also draw strength from my family and my faith". Anna's dream is to do what Claressa Shields did, and bring home another gold medal for the United States in 2016. All of Region III is invited to come see Anna compete as her home town will feature her and the Greenville Boxing Club right in here in Greenville, SC on Saturday, October 13, 2012.